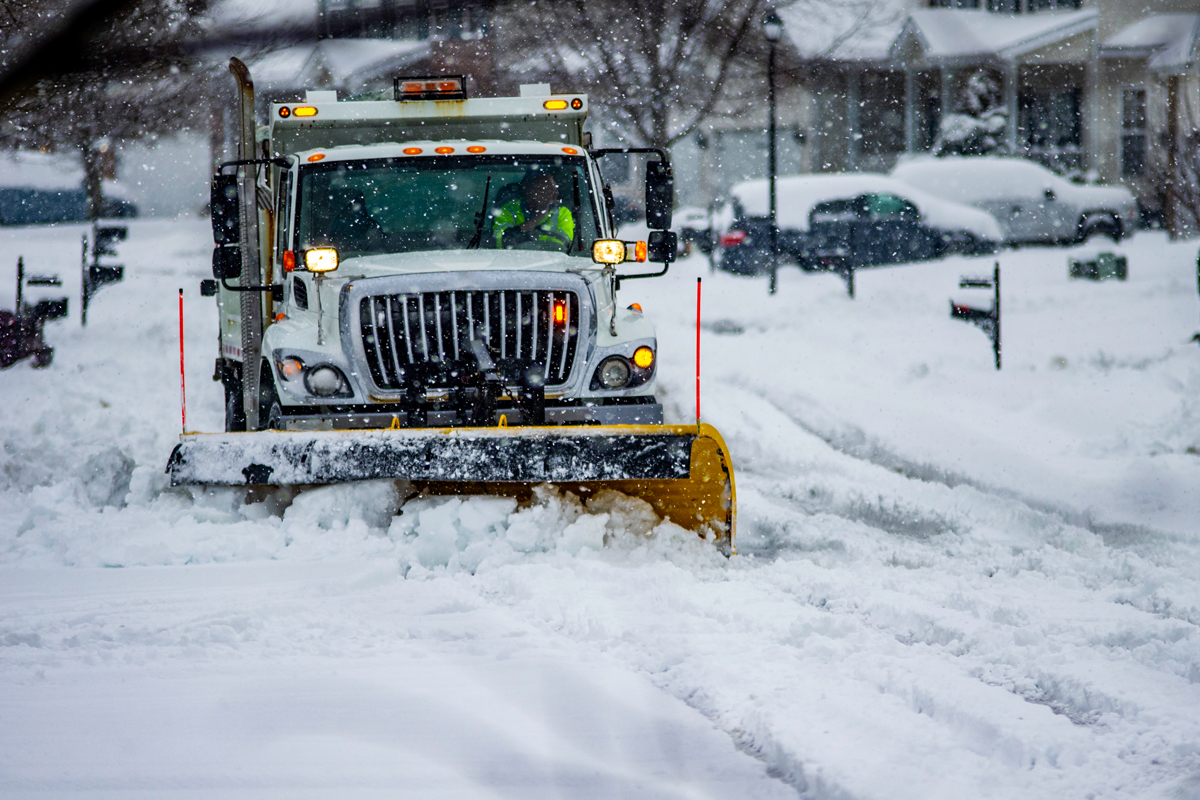 The Midwest Cold Storm and its Effects on the Fleet World
This past week the Midwest has been hit with a devastating cold storm. Many power plants have been shut down due to the icy conditions. The entire state of Texas now faces an electricity crisis as millions of people are without power and rolling blackouts continue. To make matters even worse, a power shortage does not just mean houses without electricity, but also the forced shut down of many of the vital services that our communities depend on. Many of the automotive companies such as Ford, GM, and Honda have shut down operations because of the conditions, and likewise companies like Walmart shut down nearly 500 locations across the Midwest region. In the technology era we live in today, power leaves its footprint in almost everything we do, and when diminished, ripples into devastating consequences everywhere.
The Cold Storm and Fleets
What does this mean for fleets? Icy roads, freezing conditions, and power shortages have all harshly affected the fleets in the Midwest. Even the biggest fleets that service the United States have been substantially hit. According to the New York Times, FedEx's largest site hub in Memphis has been "substantially disrupted". This hub normally sorts through 500,000 packages and documents every hour. Likewise, the USPS has shut down post offices, hubs, and other facilities across several states including Texas and Alabama.
Impact of Logistics Fleet Delays
For fleets like FedEx and the USPS, a closure in the Midwest damages more than just that region. These mega-fleet companies service the entire country and optimize their service through main "hubs" that sort and distribute the packages. With a lot of these hubs, and especially their bigger hubs, located in the Midwest, other regions outside of the cold storm are affected as well. Drivers can no longer access the packages from these hubs due to closure, and likewise are not able to distribute the packages they do have access to because of the severe weather conditions. UPS expects delays in non-affected regions due to this. But the Nike sweatpants you ordered from online is only a small price to pay from these delivery delays. Even the massive economic hits are not the worst effect of the cold storm delaying distribution.
Now more than ever, logistics and fleet distribution are pivotal in the United States. For almost a year now, we as a country—and world—have been isolated from many of the things that make life special. But as of mid-December 2020, hope seemed on the horizon. A variety of companies created vaccines to protect against COVID-19, and next came a call to action for massive distribution and vaccination as quickly as possible. Extreme efforts have been made to ramp up vaccine distribution, totaling more than 65.9 million distributed doses as of February 11, 2020. However, because of the cold storm, vaccine distribution is being delayed. States and cities delaying/shutting down vaccination sites include:
Chicago

Florida

Ohio

Colorado

Pennsylvania
More delays across more states are likely to ensue as well. Unfortunately, the vaccines have short shelf lives, meaning these delays could cause the spoiling of massive amounts of vaccines that could save lives.
What we can Learn
In terms of fleet safety, shocking situations like this illustrate the immense need for centralized ways to track and monitor all fleet vehicles. The cold storm did not hit when all fleet vehicles were in the garage and drivers safely in their homes. Being able to monitor and see exactly where the driver is and what their conditions are is vital to quickly problem solve when unexpected events arrive. Using technology such as the AI Fleet Camera Solution paired with its FT7500 gateway, every fleet manager can be assured of accurate GPS tracking and notification—with dual camera footage—of critical events that happen on the road.
What makes the cold storm in Texas so damaging is the shock of the event and resulting unpreparedness. Having the right technology in place can help alleviate the damage of unexpected events, and more importantly help keep drivers safe.